Resources for popular classroom instruments
Playing instruments is an important part of music-making. This section is full of resources for popular classroom instruments, such as recorders and guitars. All are designed to extend learning and can be used as part of the music curriculum or as enrichment activities. Many have been developed in collaboration with leading authors and publishers.
The lovely Heather Ward's Blown Away Recorder Books 1 and 2 use our latest technology and are suitable for children throughout the primary phase.
Two recorder books, Guinea Pig Gig and Fairground Fiesta, accompany the series.
Also for recorders is the ever-popular Jane Sebba's Recorder Course with its extra repertoire, perfect for the younger beginner.
Kay Tucker's progressive Stringbabies series caters for beginner cello and violin players, helping them to compose their own melodies, develop their singing, rhythmic and aural skills, and sight-read.
Fiddle Time remains one of the UK's most popular violin teaching methods. Fiddle Time authors Kathy and David Blackwell have selected 30 pieces suited to whole-class violin teaching and its need for flexible learning progression.
The Beginner Guitarist has brilliant video tutorials and an added feature allowing you to slow the video without changing the pitch. This course is ideal for small groups and after-school clubs.
The Ukulele Course is aimed at older primary-aged children and contains interactive resources and detailed lesson plans. Teachers who are not familiar with the ukulele may wish to follow the course themselves first.
our Djembe Course is ideal for older pupils but can be adapted for younger children. Pupils are encouraged to play accurately and to enjoy being creative. The course includes simple plans for 12 lessons.
Two Glockenspiel Stages introduce the language of music in a practical way. Children have the opportunity to explore and develop their playing skills. You can decide whether to follow the six steps in each stage or use the Flexible Pathway and work at your own pace.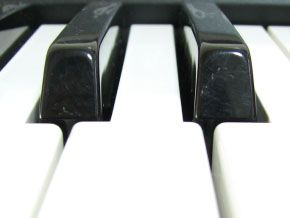 The Beginner Keyboard Course is an excellent introduction to the keyboard. The interactive pieces offer a choice of notations and speed and come with a helpful loop function. All the materials can be printed or shared with students to practise between lessons. The course works equally well with individual pupils, groups or whole classes.