Follow one Scheme, mix and match or build your own.
A
Charanga's
Original Scheme

B
Charanga's
Model Music
Curriculum Scheme

C
Charanga's
Scheme Builder

Musical School International provides premium, cloud-based resources to help make day-to-day music teaching a rich and rewarding experience for you and your students. The resources are grouped by children's age and for different approaches to teaching.
Your licence includes a range of Schemes:
Charanga's Original Scheme
When using our award-winning, Original Scheme and its progressive week-by-week lessons, you are guaranteed to be meeting all of the statutory requirements of the UK's National Curriculum for Music in full. An additional version of it, adapted explicitly for COVID, supports your day-to-day teaching in any context.
Our Original Scheme – Adapted for Hybrid and Blended Learning
Our Adapted Scheme mirrors the Original Scheme, unit by unit, yet supports a range of teaching and learning contexts where a mix of face-to-face and online delivery is required, planned or otherwise.
Charanga's English Model Music Curriculum (MMC) Scheme
Those interested in exploring England's Model Music Curriculum (MMC) – or simply looking for new repertoire for their students – can follow or use materials from our English Model Music Curriculum Scheme.
With a greater focus on notation and offering more challenging instrumental parts, the Scheme features over 100 songs. Everything is aligned to the listening, notation, skills and year-by-year progression pathway of the DfE's non-statutory MMC.
The Anyone Can Play SEND Scheme
The Anyone Can Play SEND Scheme is an accessible set of progressive units with lesson plans. It is designed to support musical activities and learning with students of all ages and abilities with special educational needs or disabilities – in special schools, alternative provision or mainstream settings.
Charanga's Scheme builder
Teachers have the option of building their own bespoke Scheme using our Scheme builder. The tool also enables users to combine Charanga units with their own uploaded resources and documents to create a unique learning pathway for their school.
Those teaching Reception-aged children can use our Original Scheme's Reception Year and then progress to Year 1 of that Scheme of Work or our English MMC Scheme. Teachers also have the option of building their own Scheme.
---
A vast, growing library of music resources
While many teachers might enjoy using our Scheme options most, others may like the more flexible Freestyle approach provided by Music Professional's resource library.
You can choose from a range of Charanga music resources from this library to mix in and match with your own. You can also use the library to find and save resources linked to many other areas of music-making in your school.
Ages 5–7
In addition to a wealth of well-known nursery rhymes, chants, songs and related activities, the learning within the units equips learners with the foundation of musical understanding.
Ages 8–11
Building on the skills students have acquired previously, the resources for this age range are more complex, both vocally and instrumentally. The materials deepen and develop understanding while encouraging musical exploration and a growing familiarity with a wide range of styles and genres.
Topics
Musical School International provides topics containing collections of songs or related resources linked to popular primary themes. There are no lesson plans, as they are intended to be used flexibly to support your teaching in various contexts. Each topic is categorised by age range, although many can be used across all primary year groups.
Units
The stand-alone units within the Freestyle section can be combined or added to other materials to form a unique music plan for your school. They offer a pathway containing every resource from the unit in a single lesson, giving you complete flexibility in your teaching. Many of these units, which cover a wide range of musical genres, centre around a central song – some well-known and some specially commissioned for young voices.
Productions
our full-school musical productions can be used to celebrate key points in the school year. Each production provides everything you need, including tracks for learning the songs, backing tracks for the performance, scripts, scores, and director guides. The pieces can be used in schools as often as you like. However, it will be necessary to take out a Public Performance Licence for public shows in most cases. Please contact training@charanga.com for more information.
Listening Centres and Courses
The Listening Centre offers teachers a colourful collection of music covering a range of periods, styles and genres. Listen to over 150 musical works by style, genre or era; access a guided Classical music library complete with fast facts and historical context; and explore a monthly Listening Calendar, linking music to specific events throughout the year. A range of courses will also enrich, enhance and extend your curriculum delivery.
Assessment Framework
Charanga's Assessment Framework links teaching and learning to step-by-step assessment. Using a PLAN • DO • CHECK • REVIEW approach and supported by planning documentation, logs for musical, cultural and personal development, there is even the facility to upload and securely store digital evidence.
Creative Tools
A suite of music-teaching resources is used throughout the platform to provide teachers and learners with an enjoyable, effective and inspiring experience.
The fundamental activities in music learning encompass listening and understanding, singing, improvising, composing and playing instruments.
Each of these areas benefits from a choice of several Charanga tools that provide variety for teachers and support the full range of learning modalities. They include:
Rhythm Grids
A great way to introduce students to simple and compound 2, 3 and 4-beat time signatures. Children love the rotation feature particularly.
Music Explorer
An exciting resource supporting lots of different musical activities, including pulse games, listening skills, improvising, composing and use of notation.
Percussion Writer
Play along with excerpts from famous works, or create your own simple classroom percussion pieces.
Musical Toolkit
A resource that supports the learning and understanding of generic musical ideas and terminology, such as pulse and rhythm, notations and historical context.
Quickbeats
Start making your own beats with a range of kits, from a ready-made template or a blank grid.
Music Notepad
A great way to teach and learn the written language of music. Students can use it to notate melodies in any key before saving and sharing their work with you.
More information about our music teaching tools can be found in the About Charanga section.
---
Instruments
Resources for popular classroom instruments
This section is full of resources for popular classroom instruments such as recorders and guitars. All are designed to extend learning and be used as part of the music curriculum or enrichment activities.
Free 30-day trial
Discover why Charanga is having such an enormous impact on the teaching and learning of music in over 12,500 primary schools
Start Free Trial
There's no obligation, and we don't take any payment details.
---
Extensive research has shown the undeniably positive impact that singing has on emotional, physical and mental well-being. This is why singing features so highly in our music curricula and on educational agendas globally – as well as simply being a great thing to do!
Charanga Sing contains a growing bank of over 500 songs presented intuitively to be used by vocal specialists, confident singers or those just keen to encourage more singing every day.
Teachers can search for songs in several ways:
General – by age suitability, difficulty, style, genre, topic, theme, and more.
By the singing itself – subject, performance options, vocal parts, musical features and more.
The music – time signature, musical feature, beats per bar and more.
The Charanga Sing on-screen app also includes a tempo control option so teachers can slow down songs without changing the pitch.
There are songs for all occasions, ages and groupings, from soloists to massed choirs. The repertoire covers a wide range of styles, cultures and purposes.
By providing songs from around the world and their cultural contexts, learners' music education experiences are enriched.
Quick access to your favourite songs
When looking through the song bank, you can 'star' songs that will be useful for your teaching or specific projects. These will be added to your My Resources page with My Workspace, allowing easy access whenever they are needed.
Singing Courses
Musitrax Sing 1 & 2
A child-centred approach to music-teaching based on Kodály principles, using singing and singing games, with fun and learning through play at its heart.
For Younger Children
A bank of nursery rhymes, action songs, including many old favourites, and specially written songs perfect for little voices.
Vocal Coach
A vocal health section all about taking care of the voice with fantastic body and vocal warm-ups, exercises and popular tongue twisters.
For Older Children
A wide range of unison and two or more part songs. Some are specially composed or traditional; many are new and very well-known from popular shows, musicals and Pop artists – all ideal for encouraging every one of your pupils to sing.
Song Collections
There are lots of 2 or more part songs within the Song Collections section, which are ideal for older children and choirs. Many of these collections contain well-loved materials which will prove popular with everyone.
All Songs A-Z
Charanga Songs
2-Part Well-known Songs
2-Part Film & Theatre Songs
Songs from Friday Afternoons
3-5 Part Songs of Today – Sing Out
---
Free 30-day trial
Discover why Charanga is having such an enormous impact on the teaching and learning of music in over 12,500 primary schools
Start Free Trial
There's no obligation, and we don't take any payment details.
---
Supporting inclusive practice
Musical School International's SEND section is dedicated to supporting teachers working with children and young people with special educational needs and disabilities.
The SEND section has four areas:
SEND Scheme – Anyone Can Play
Our SEND Scheme of ready-made lessons is called 'Anyone Can Play' and was devised by the Music Unlimited team, leveraging its 30 years of experience in special school settings.
This Scheme is suitable for youngsters at any point on the learning difficulty spectrum and is ideal for use by the non-specialist teacher. Although there are whiteboard resources, the Scheme works equally well without them.
SEND CREATE
The award-winning SEND CREATE uses iPads to inspire and nurture school-aged composers, improvisers and performers. Like the SEND Scheme, SEND CREATE has been devised by specialists in this field – in this case, Transformance Music.
CREATE offers four unique projects which are suitable for all learners:
Make a Music Video
Music To Dance To
Sensory India!
Improvise and Groove!
SEND Freestyle – Resource Library
The SEND Freestyle library brings together bespoke versions of the most popular Charanga resources from the Musical School International platform. These lighter versions can provide a seamless pathway into the main Freestyle section if appropriate.
SEND Freestyle – Signed Songs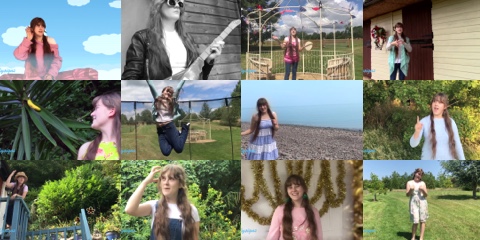 Created by musician and music teacher, Samantha Harper, the Signed Songs collection is presented in alphabetical order for easy access, and can also be found within Sing as an additional way to communicate the song.
---
Free 30-day trial
Discover why Charanga is having such an enormous impact on the teaching and learning of music in over 12,500 primary schools
Start Free Trial
There's no obligation, and we don't take any payment details.
---
A safe online learning space for students
Teachers increasingly rely on online learning approaches to educate their students and supplement traditional classroom methods.
Those using the Charanga platform adopt Yumu to support their students' music-making and learning outside the classroom and at home. Yumu currently supports over 2.5 million students.
Accessibility and inclusivity
Yumu is a secure online space where students learn, play and develop their musicianship by:
completing assignments that you set using your own favourite resources or Charanga's
engaging in independent learning, chosen from a range of exciting Yumu Packages
Who can use Yumu?
Teachers using Charanga's Musical School programme can use Yumu to support every child and young person they teach. It's quick and easy to set up whole classes with usernames and passwords (similar to MyMaths and Mathletics).
Support for blended, hybrid and home learning
Sharing resources with students and supporting their music-making between lessons via Yumu is effortless. Teachers who are less familiar with the platform need only follow three steps to get started.
Support and guidance
To ensure you're getting the most out of Yumu, our wider platform and all Yumu Packages, please email training@charanga.com. The videos below illustrate how easy it is to support students working independently at home.
Quick Start Video: Providing Access to Yumu
This video covers how a teacher provides access to Yumu and the various options available for sharing materials with students.
Video contents:
Click the links below to jump to specific points in the video.
Quick Start Video: How Students Access and use Yumu
Once students have been set up with a Yumu account, this video shows them, their parents or carers, how to log into the platform, access its resources and complete any assignments set by their teacher. Teachers and students can log in to find more information, guidance and support on Yumu in our Help section.
---
Free 30-day trial
Discover why Charanga is having such an enormous impact on the teaching and learning of music in over 12,500 primary schools
Start Free Trial
There's no obligation, and we don't take any payment details.
---
As well as the thousands of musical resources available on the platform, you can also easily upload your own
My Workspace is the place to create, store and share your lessons. It's a bit different to other areas of the platform. As you become familiar with how to use My Workspace, you will find it saves you time on preparation and extends your student's learning beyond the classroom.
Each teacher must have their own personal login to the platform. Your school's designated 'lead music teacher' can add you to our system if you don't.
My Student Groups
It's quick and easy to set up whole classes with usernames and passwords for Yumu to enable pupils to access ready-made packages and any lessons you have shared. You can also track pupils' usage and progress.
My Resources
My Resources is your personal library of resources to use in your teaching. Whenever you come across a Charanga resource you like, simply add it to the library by 'starring' it. As well as the thousands of musical resources available on our platform, you can upload your own into this area.
My Lessons
Each lesson is a collection, or playlist, of resources. There are two ways to build a lesson:
Start with a ready-made lesson and add or remove resources
Create a new lesson by using the search facility to find resources and add these along with anything you already have in My Resources
This allows you to create your own lessons, which can be used in your teaching or shared with your pupils through Yumu. Lessons can also be downloaded for use offline.